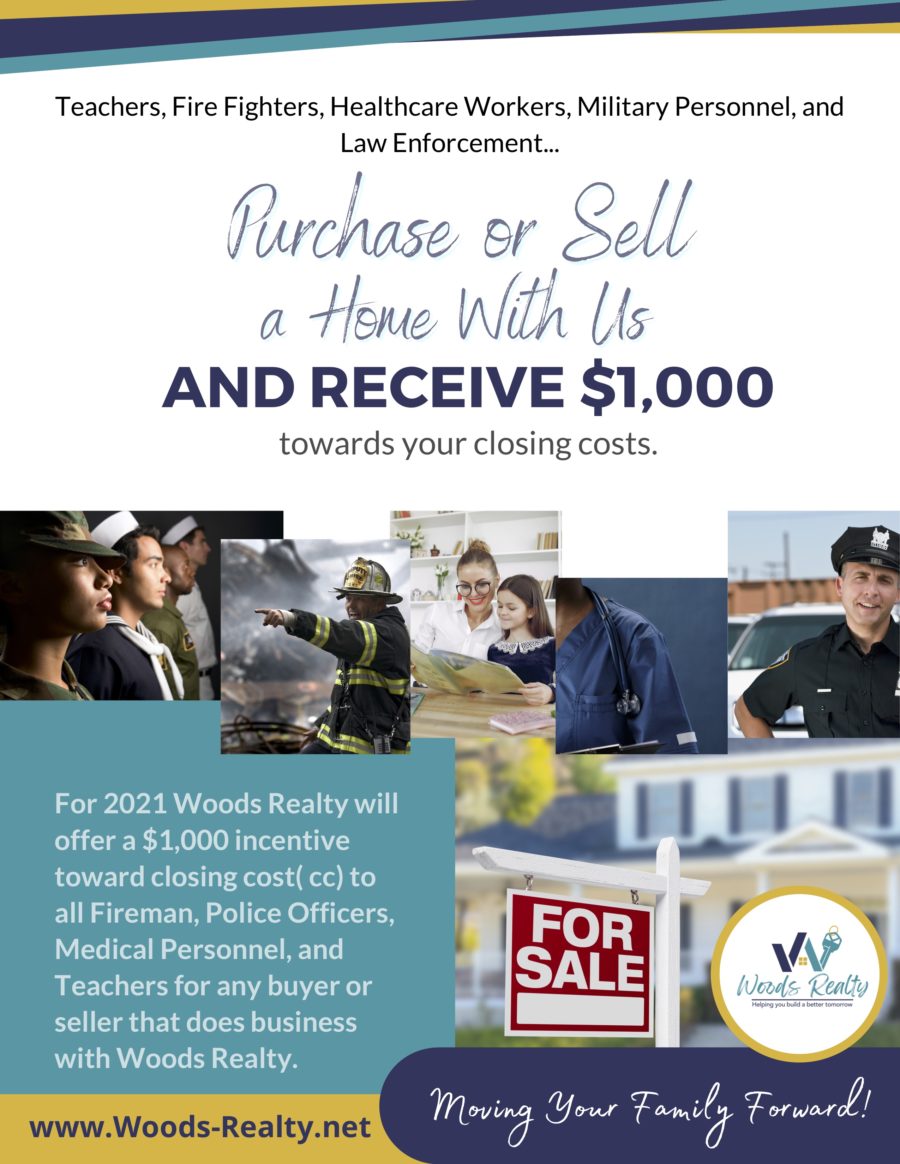 We Appreciate Our First Responders
For 2021, Woods Realty will offer a $1,000 incentive toward closing costs (cc) to all Firemen, Police Officers, Medical Personnel, and Teachers for any buyer or seller that does business with Woods Realty.
Our community could not function properly without the help of our first responders helping to keep us safe and on the front lines of education and health. We at Woods Realty give special thanks to our first responders by offering a Buyer or Seller incentive to help keep costs down when buying or purchasing a home.
How does it work?
In order to receive the $1000 Incentive, buy or sell your home with any Woods Realty Realtor between Jan 11, 2021 – Dec 31, 2021.  The incentive cannot be given as cash, it will be shown as a credit on your total amount due. Closings must occur between the dates specified above.
Who qualifies?
Teachers
Law Enforcement
Fire Fighters
Healthcare Workers
Military Personnel
Let Woods Realty help you buy or sell your home! Click on the button below and tell us about your needs.